Ian Friend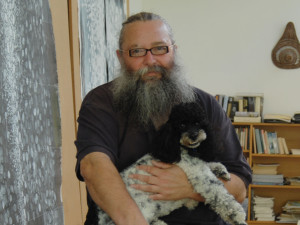 Ian Friend studied art at Exeter and Birmingham Colleges of Art in the 1960s and 70s and rounded off his education at Slade School of Fine Art in London. He began exhibiting in 1975 and as an emerging artist had works acquired by the British Museum (which has deep holdings of his works on paper), Tate Gallery and the Arts Council of Great Britain. Moving to Tasmania in the mid-1980s, Friend's work was subsequently acquired by the National Gallery of Australia, state collections in Queensland, South Australia, Tasmania and Victoria, and numerous other regional, educational and corporate collections.
Ian Friend works with minimal materials and colours yet summons from them rich tonal subtleties.
Often the work is inspired through the poetry of JH Prynne. Here, it is Prynne's poem 'The Oval Window'. It is said you never begin reading Prynne's poetry from the beginning of a stanza, nor, end at the end of it; that's because it is the movement of circling or rotating of ideas that interests him. Prynne makes words drift like breath or run like condensation.
These are qualities found in Ian Friend's work where tones rise to the surface of the paper then dissipate, only to regroup elsewhere.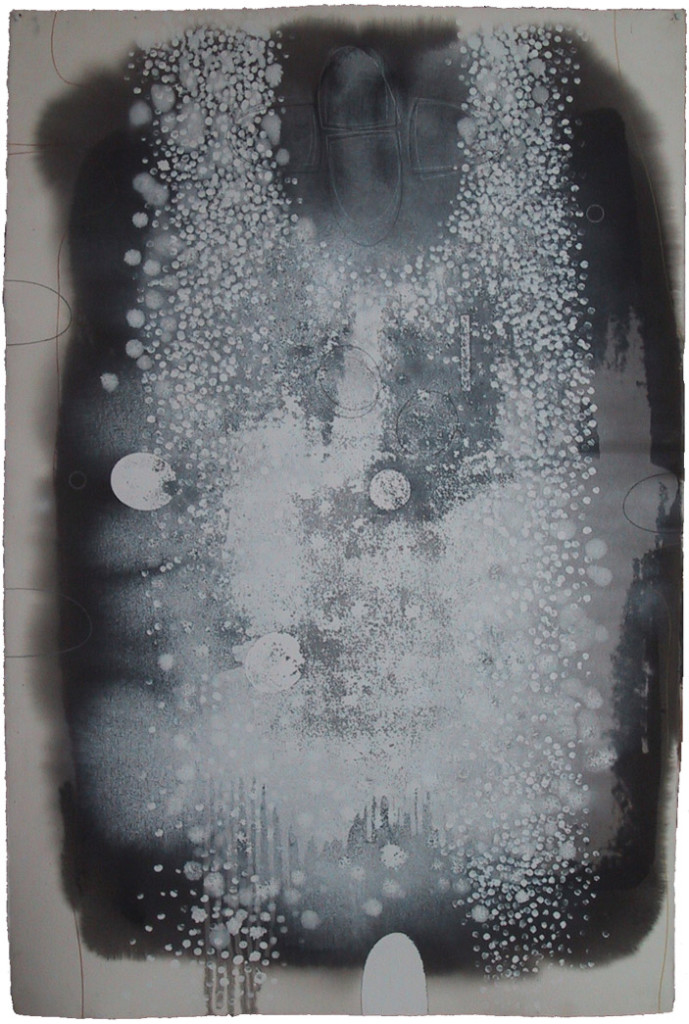 Joy at death itself 9
2002
Indian ink, gouache & crayon on paper
152x102 cm