Julie Fragar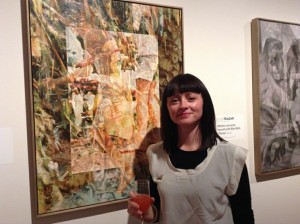 Julie Fragar completed a Bachelor of Visual Arts (Hons) (1995-1999) and a Master of Visual Arts (2001- 2003) at Sydney College of the Arts, University of Sydney. Her work has been included in major national exhibitions including Wilderness: Balnaves Contemporary Painting at the Art Gallery of NSW, Sydney; PV10 at the Museum of Contemporary Art, Sydney and Optimism at the Queensland Art Gallery/Gallery of Modern Art, Brisbane.
Her work is represented in major institutional collections including the Art Gallery of New South Wales and the Queensland Art Gallery/Gallery of Modern Art. She has been included in major national prizes including the Moran Art Prize, the Archibald Prize, The Gold Art Award and was winner of the Pine Rivers Art Award (2014) and the ABN Amro Emerging Artists Award (2005). Fragar has also been awarded an Australia Council for the Arts New Work Grant (2014), Australia Council for the Arts Studio Residency (Barcelona, 2009), Griffith University Post-Graduate Research Scholarship (2006-2010) and a University of Sydney Post-Graduate Award (2001-2003). Fragar's work is represented by Sarah Cottier Gallery, Sydney, NKN Gallery, Melbourne and Bruce Heiser Gallery, Brisbane.
Julie Fragar wrestles with the complexities of the everyday in her paintings. She puts herself under scrutiny to identify what the absolute real is in her life. We see her tearing apart ideas and doubling memories and fears. Fragar does this through skill and sleight of hand of illusionistic painting, where nothing is really real. Despite the irony, Fragar seems determined to pursue the search for a clearer view of herself and in turn, to search for the possibilities of renewal.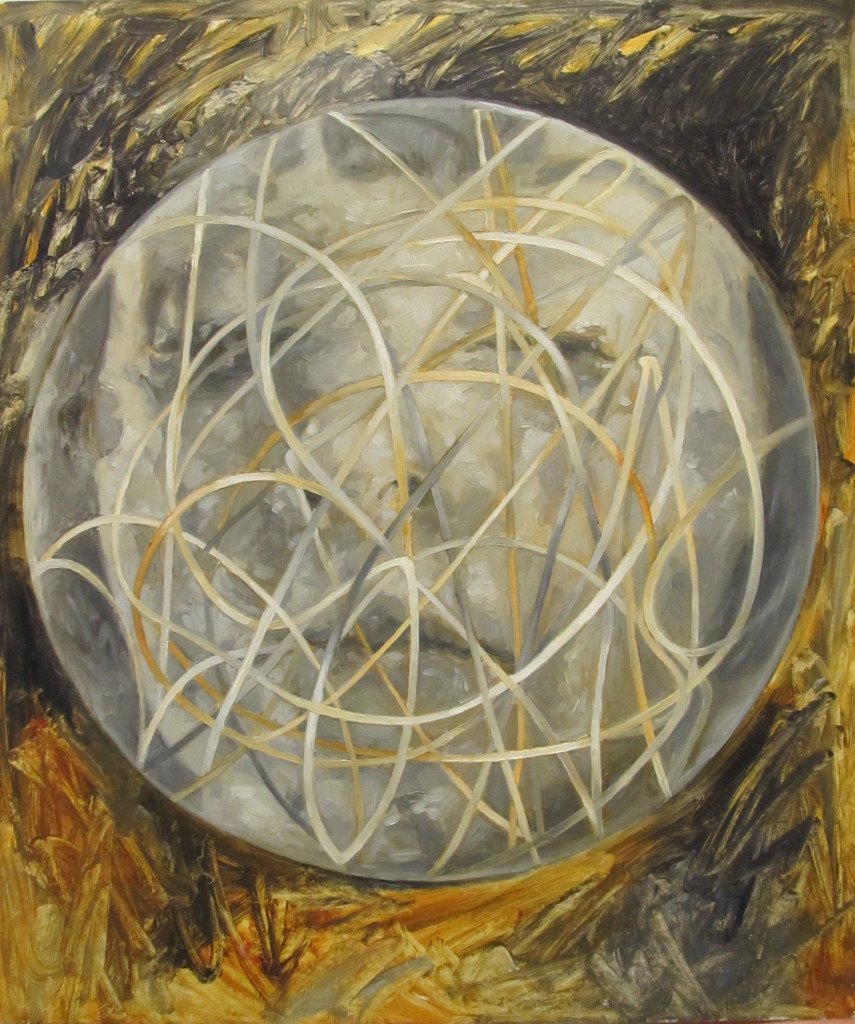 Moon Face Chaos Head
2013
Oil on board
60x50cm