Madonna Staunton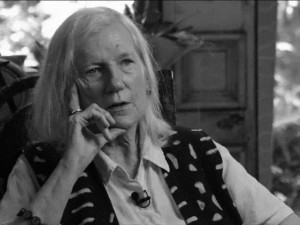 Born in 1938, Madonna Staunton is a senior contemporary artist who lives and works in Brisbane. Very early in her life she was encouraged to make art by her mother who was also a painter and poet of repute. Her father was a book trader, and she grew up in his store surrounded by literature. From 1965 to 1967, Staunton attended regular art classes with Bronwyn Thomas, and received occasional tuition from Jon Molvig, Nevil Matthews and Roy Churcher in Brisbane. Her own studies of music and oriental philosophy, and her immersion in writing, particularly poetry, have broadened her creative development. She began painting lyrical abstract paintings in the mode of Helen Frankenthaler, Mark Rothko and Clyfford Still.
The artist first exhibited her paintings with the Royal Queensland Art Society from 1956 to 1961, and with the Brisbane Contemporary Art Society from 1966 to 1971. From the mid-1970s Staunton abandoned painting and concentrated on collage, assemblage, and related media, for which she became known. Only recently has she returned to painting. Over the last ten years she has had numerous solo exhibitions, and been included in major survey exhibitions in Australia and Japan. Her work is represented in the National Gallery of Australia, and several state and regional gallery collections. Madonna Staunton is represented by Milani Gallery, Brisbane. In 2014, a retrospective of Staunton's work, Madonna Staunton: Out of a Clear Blue Sky opened at the Queensland Art | Gallery of Modern Art.
Immigrant was recently exhibited in Madonna Staunton's QAGOMA exhibition Out of the Clear Blue Sky, in 2014. This tender small work is painted from memory as Madonna reassesses her own life at a time when Australia, after WW11 was beginning to embrace cultural change. Madonna, feeling the isolation of growing up in a conservative culture was sympathetic to the arrival of immigrants. There is empathy here as Madonna reads hope for a better world into this man's face.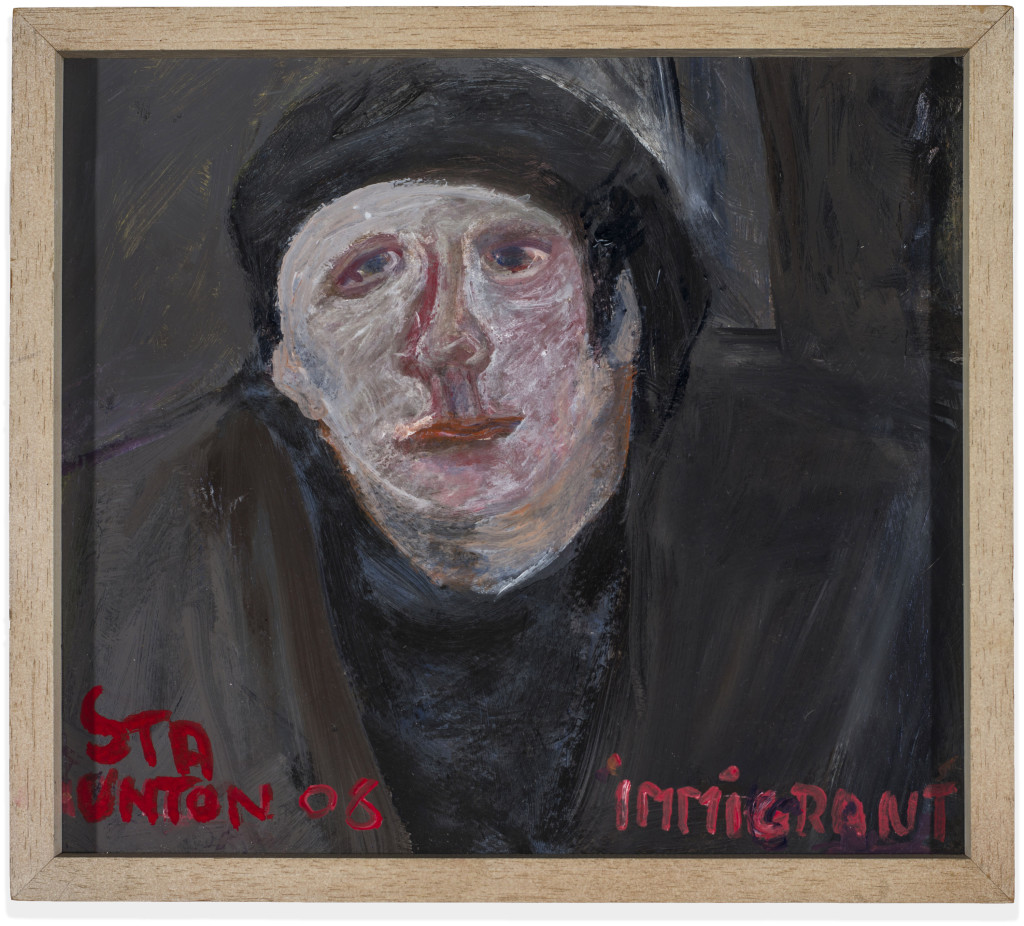 Immigrant
2008
Synthetic polymer paint on canvas
25x28x2cm