Richard Bell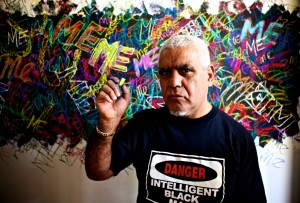 Richard Bell (b. 1953) lives and works in Brisbane, Australia. He works across a variety of media including painting, installation, performance and video. One of Australia's most significant artists, Bell's work explores the complex artistic and political problems of Western, colonial and Indigenous art production. He grew out of a generation of Aboriginal activists and has remained committed to the politics of Aboriginal emancipation and self-determination.
In 2003 he was the recipient of the Telstra National Aboriginal Art Award, establishing him as an important Australian artist. Bell is represented in most major National and State collections, and has exhibited in a number of solo exhibitions at important institutions in Australia and America. In 2013 he was included in the National Gallery of Canada's largest show of International Indigenous art, Sakàhan: International Indigenous Art, and at the Fifth Moscow Biennale of Contemporary Art. In 2014, Bell's solo exhibition Embassy opened at the Perth Institute of Contemporary Arts, Perth.
Richard Bell's interiors are inspired by a conversation with a viewer who indicated that Richard's more upfront political works were "hard to live with in a domestic setting". Ever inventive, Richard set about painting works that appear to lead the way in integrating his art with the smart domestic. However, while at first colour coordinated and highly respectable, in time the political seeps out, as if it is always there.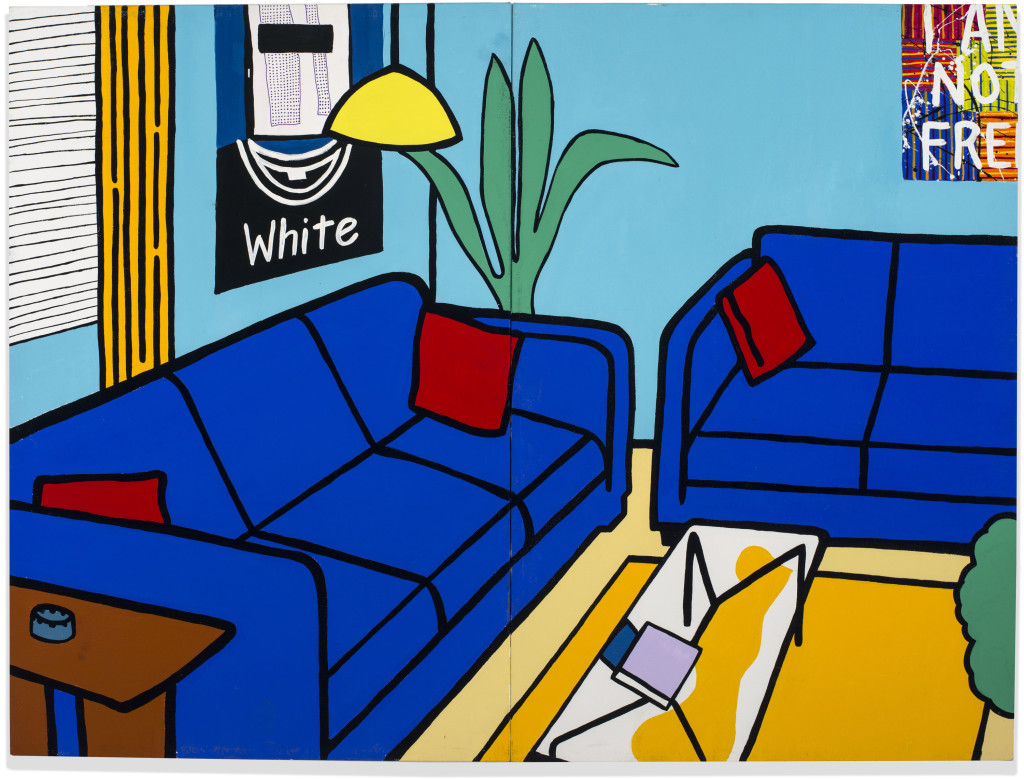 Interior
2007
Acrylic on canvas
2 panels, 90x120cm