Tyza Stewart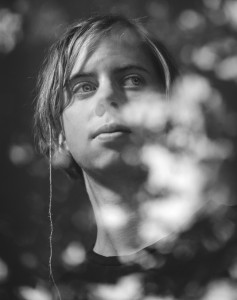 Tyza Stewart is a visual artist who explores gender identity through an art practice based in continual self-portraiture. Tyza uses documentation and memories from their own childhood as well as more current experiences to inform an interrogation of understandings of normality in relation to gender. Resulting self-portraits depict ambiguously gendered selves that publicly fail to conform to gender norms as the works are exhibited. By both resisting and engaging with popular understandings of transsexual narratives, Tyza highlights some alternatives to the strict binary understandings of gender that constantly proliferate within our society.
Tyza is a recent Honours graduate of the Queensland College of Art and is currently represented by Heiser Gallery, Brisbane. Tyza's work has appeared in numerous exhibitions in Australia, including 'Garden', QUT Art Museum, '15 artists', Redcliffe Art Gallery, 'The Churchie', Griffith University Art Gallery, Brisbane, 'Breakthrough', Gympie Regional Art Gallery, 'Interstate Romance, Pseudo Space', Sydney and 'BEAF 2013', Judith Wright Centre of Contemporary Arts, Brisbane.
Tyza Stewart's work focuses on journeys of identity and gender formation. The work challenges normative expectations and prescriptions, highlighting anxieties largely overlooked in our society. In this work the artist is rendered ambiguously; there is a suggestion of slipping away yet at the same time becoming.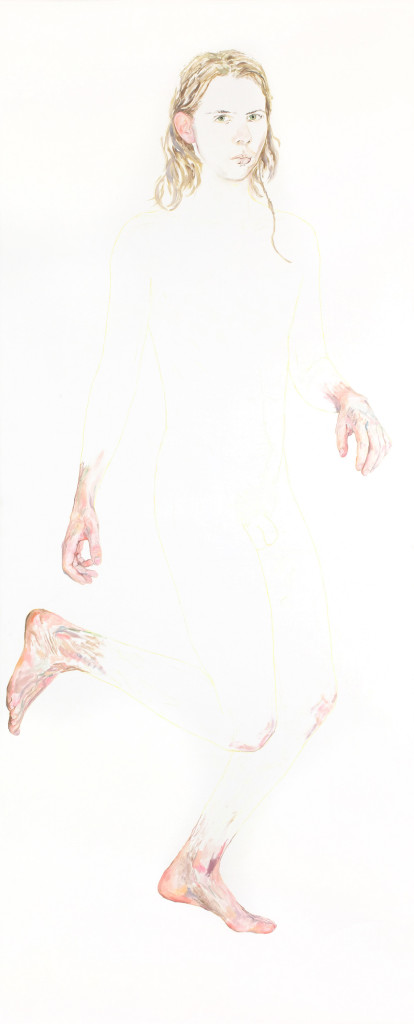 Untitled
2015
Oil on board
185x75 cm