Vanghoua Anthony Vue
Vanghoua Anthony Vue is an emerging Brisbane artist whose work is engaged in postcolonial discourses by exploring the reinterpretation and reinvention of the textile traditions of his Hmong ancestry. Vue exploits the adaptability of the patterns, processes and colours of these textiles by applying them to collages, furniture and ceramics while simultaneously drawing in influences from consumer and pop culture, street art and the DIY ethos. Through this approach Vue's striking works blur the boundaries between craft and art, and demonstrate the continuing relevance of traditional cultures and their potential to be transformed and diversified into new cultural contexts.
Vue's work in TRACE across West End shop fronts involves using industrial tapes to reimagine and recontextualise Hmong symbols and alphabets found in Hmong textile designs. Along Boundary and Vulture Streets Vue will be using the Pahawh Hmong writing system to spell out "chaw muaj dej nas (place of the water rat)", the translation of the Indigenous name Kurilpa for West End.
Vue's work will not be auctioned.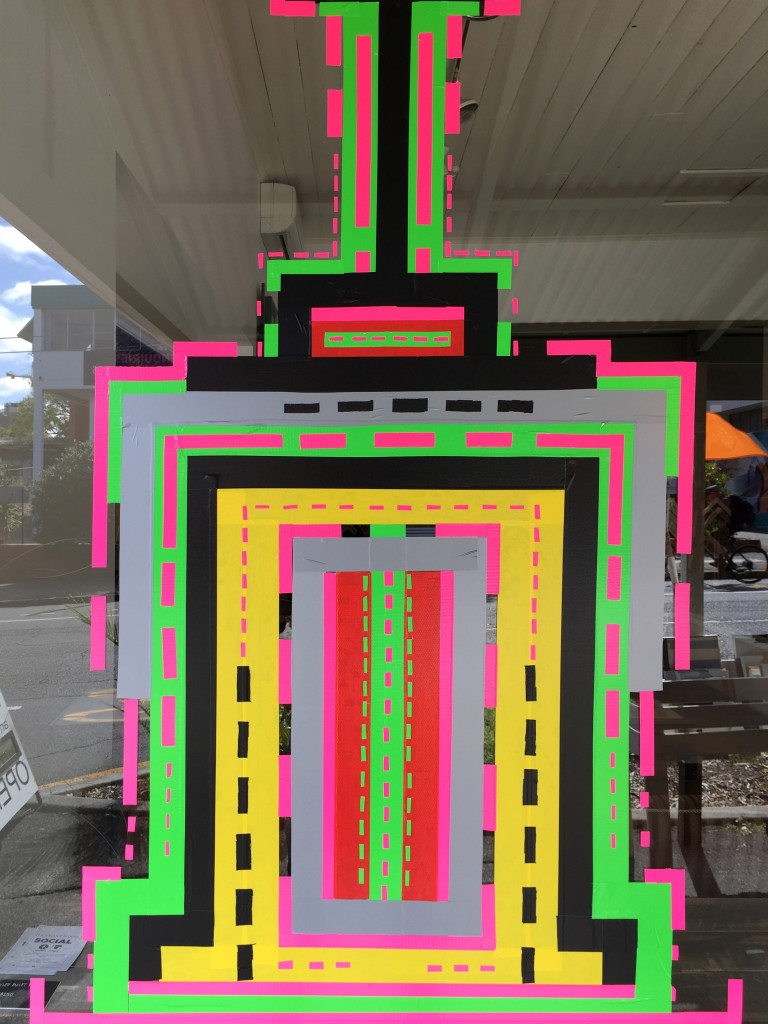 Kurilpa Paj Qhov Rai
(Place of the Water Rat Flower Windows)
Site specific installation
various locations
Industrial adhesive tape
various sizes